Modern Figures Inventory

This section covers 20th century and beyond.
Everything here is in 28mm unless otherwise specified.
WWII Russians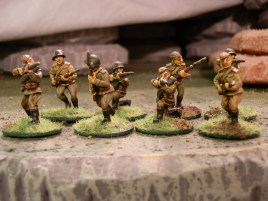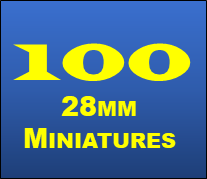 Painted

2 officers (1 NKVD)
2 HMG teams (3 crew)
3 LMG teams (2 crew)
30 Riflemen
17 SMGs
8 sailors
8 scouts
8 NKVD riflemen
5 AT riflemen
14 partisans
2 tanks and 1 assault gun
4 trucks and 1 ambulance
4 artillery pieces
Total: 104 infantry, 3 AFVs, 5 softskins and 4 artillery

Unpainted

There are some packs lying about somewhere...
I got most of these in a big exchange deal from Black Tree, which was nice enough. The tanks and artillery are genuine Russian diecast toys... would be nice to get some arty crew figures though.
WWI Naval (1/3000)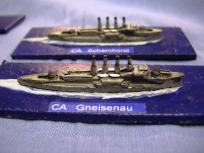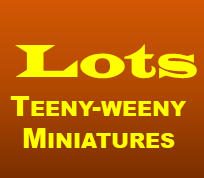 Painted

British

12 Capital ships
41 cruisers
24 destroyers

German

6 Capital ships
14 cruisers
8 destroyers

Neutral
Total: 114 ships

Unpainted

I think there's a duplicate German cruiser about I was going to make a wreck out of...
This is my Foreign Stations project. It includes every British and German vessel not stationed at home port at the start of the war. Plus a few that were due to multi-packs etc.
WWII Naval (1/1200)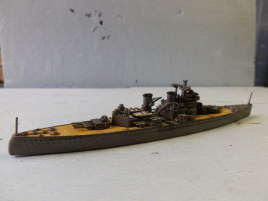 Painted

British

1 Capital ship
1 Cruiser
4 Destroyers
2 Escorts

German

1 Capital ship
3 Destroyers

United States
Total: 13 ships

Unpainted

About 10 ships of various nations
This is the humble beginnings of my large scale WWII naval force. The core is based around Revell 1/1200 plastic kits but I'm planning to supplement that with others.
WWII 15mm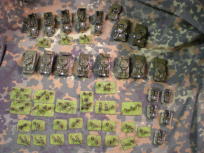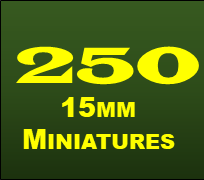 Painted

United States

30 AFVs
11 softskin vehicles
5 artillery pieces
200 infantry

German

4 AFVs
2 softskin vehicles
1 armored train with 4 cars
30 infantry

Russian

1 company commander
4 AFVs

Total: 38 AFVs, 13 softskins, 5 artillery, 1 armored train and 231 infantry

Unbased

A couple German infantry, maybe 10-20 US vehicle crewmen

Unpainted

Should be none, for now...
These are all based for Flames of War, one of the rare occasions when I have followed the official basing scheme of any rules. Usually I approach most subjects "figures first".
WWII 1/300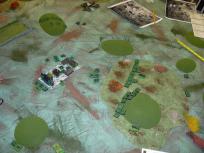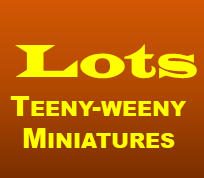 Painted

German

13 AFVs
1 armored train engine
10 cars for armored train
1 E-boat
5 softskin vehicles
3 artillery pieces
48 bases of infantry

US

23 AFVs
5 trucks
3 jeeps
4 amtracks
1 AT gun
13 small landing craft
1 large landing craft
2 MTBs
55 bases of infantry

Total: 36 AFVs, 13 softskins, 4 amtracks, 4 artillery, armored train (11 cars), 3 MTBs, 14 landing craft and 103 infantry

Unpainted

Piles, especially Russians.
Yes, I did not count the individual infantrymen. Basic riflemen are based five to a base, crewed weapons with less. Looks like I don't have any closeups of these figures... there are a few individually based for playing Crossfire -- I didn't count these.
WWII 1/300 Planes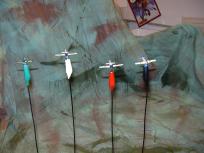 Painted

US
Japanese

1 medium bomber
4 fighters

Total: 13 fighters, 1 bomber

Unpainted
This is essentially a test batch I did once. I like fighters and especially the Pacific theatre, but haven't found good miniatures rules for them.
Post-war 15mm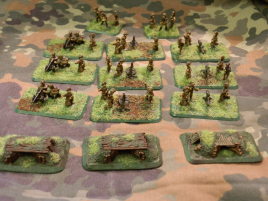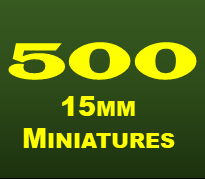 Painted

North Vietnamese

1 staff car
301 infantry
3 bunkers
34 civilians
32 casualties (inc. 8 Americans)
2 tigers

Vietnam US Troops

200 infantry
1 Patrol Boat

Warsaw Pact

30 tanks
20 APCs
6 artillery
6 AA vehicles
2 trucks

Middle East and Africa

5 staff cars
4 armored cars
14 technicals
129 arab irregulars
130 african irregulars
6 crocodiles
32 civilians
1 tough mercenary
1 daring pilot

Total: 30 tanks, 4 armored cars, 1 boat, 20 APCs, 6 artillery, 6 AA vehicles, 22 softskin, 779 infantry, 51 civilians, 3 bunkers, 32 casualties and 2 tigers

Unbased
Unpainted

None that I can think of right now
These are all based for Flames of War, though I've also used them with Cold War Commander.
Since many of these are usable for multiple conflicts (like the BTR-60s), I decided to combine all post-WWII stuff into one section.
Panzerfauste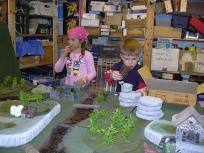 Painted

4 dwarves
4 darf elves
Total: 8 infantry

Unpainted
I got these as a sample some time back, but never really did anything with them after painting them. Yes, the picture has nothing to do with Panzerfauste. Apparently I never photographed these figures.
Modern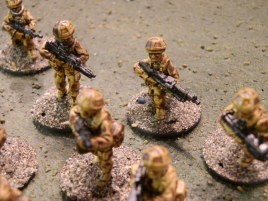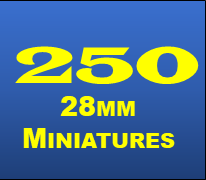 Painted

42 zombies
8 zombie soldiers
6 survivors
35 cops
16 SWAT
10 chem troopers
20 civilians
1 spec operator
4 hostages
5 agents
6 heroes for hire
5 heisters
24 mercenaries
13 gangsters
2 convicts (armed)
29 somalis
1 intrepid reporter
46 british (desert DPM)
33 african soldiers
3 APCs
1 armored car
Total: 301 infantry, 4 vehicles

Unpainted
This is basically post-WWII stuff. The zombie soldiers are actually Warzone figures, but they got lumped here with the rest of the modern zombies.
Modern Micro Armor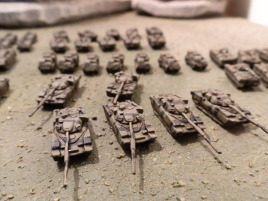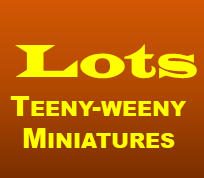 Painted

40 M113 variants
66 BAOR AFVs
Total: 106 AFVs

Unpainted
All post-WWII micro armor lumped into one.
---

This work is licensed under a Creative Commons Attribution-NonCommercial-NoDerivs 2.5 License.
Copyright 2003-2021 Mikko Kurki-Suonio