Photo Archive

Welcome the Small Cuts photograph archive. If this is your first time here, please take a moment to read the following instructions. The user interface differs a bit from your standard photo gallery, largely due to the amount of pictures involved.
IMPORTANT! The result list in the left navigation bar is capped at 500 results. It is only really intended to display custom search results (in which case you need to define your search better) and for browsing the latest entries. Try the albums for complete section listings.
Finding pictures
There are a couple of ways to select which pictures you would like to view.
List All

Lists photos in the archive, newest ones first. Limited to 500 photos. They are displayed in the lefthand navigation bar. This list is very long, which is why there are no thumbnails at this stage.

Search

You can enter a search on the search form using several variables. There is a very rough categorization and pictures are also typically grouped by their title. E.g. if you want to view my hoplite army, search for "greek" in title. Matches are displayed in the lefthand navigation bar, up to the limit of 500 results.

Albums

Albums are preselected pictures. Album titles are listed in the lefthand navigation bar. Unlike the Pictorials, albums do not have any extra text. But on the other hand, they are dynamically constructed based on the picture classifications. Unlike Search, each album may have a pre-coded viewing order that actually makes sense. They may take very long to load, unfortunately.

Pictorials

Pictorials are preselected pictures, with more or less descriptive text to go around them. Pictorial titles are listed in the lefthand navigation bar.

Bloginator

Bloginator lists photos by upload date. The dates are listed in the lefthand navigation bar. No extra text is provided.
Selecting pictures to view
When your picture titles are displayed in the navigation bar, you can either
click on a title to display a single picture in single picture view
select a group of pictures with the checkboxes and click "view" to display them all in multi-picture view, which uses smaller pictures
Multi-picture View Modes
Multiple pictures can be viewed in two modes: slideshow and list. You can switch between the styles using the provided links. You can also set your default mode in My Account.
Zoom levels
Most pictures are stored in five different sizes. You have easy access to three of these: preview, normal and maximum zoom.
As a rule of thumb, clicking the picture itself will give you the next bigger size.
Clicking on a single picture title gives you the normal size. Selecting multiple pictures via the checkboxes and the pictorials uses the preview size.
Maximum zoom is the largest size available in the database. Preview and normal settings you can adjust via My Account. These settings are stored in a cookie on your workstation.
The picture at the top of the page is shown in the preview size. Here is the same picture shown in normal size: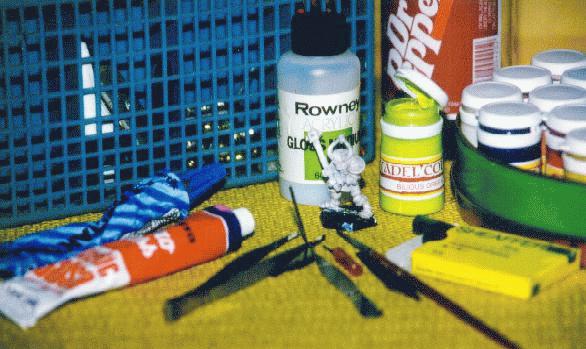 This work is licensed under a Creative Commons Attribution-NonCommercial-NoDerivs 2.5 License.
Copyright 2003-2014 Mikko Kurki-Suonio